Client Engagement Team
---
Annie Drum has an incredible capacity for empathy and compassion. These qualities, combined with her keen observation skills and an ability to make quick assessments, make her the ideal fit for our Client Engagement Team.
Annie is the first point of contact people have with Cafs, and it's her job to find them the initial support they require. It might be linking them in with any one of the many services Cafs delivers or helping them find the help they need elsewhere.
"People tell me they come to Cafs because they know that we will always help them," says Annie. "We've been here for a long time, and we have a good reputation. People know they can come here and find help."
It's Cafs' open-door ethos that resonates with Annie. She loves the fact that we will never turn away someone who is looking for help. And she loves the fact that even if Cafs can't provide the support someone needs, she can find them help elsewhere.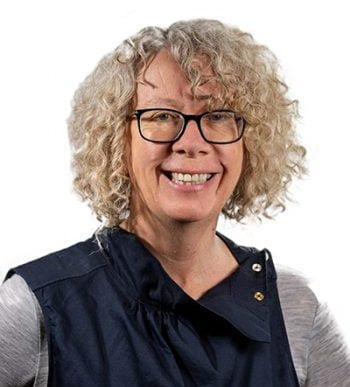 Annie worked with us for seven years before moving on to work in several other organisations. She based her decision to return on good memories of a respectful and inclusive culture. As an organisation, it fills us with pride when one of the team returns. It means we must be doing the right thing by our people. Annie sees our values of respect, integrity, kindness, collaboration and innovation as more than words on paper. She sees them being lived out every day in our programs and the work of Cafs team members.
"It's about respecting people, not judging them," says Annie. "I think that's what makes Cafs unique. There's also a great sense of teamwork and a sense of pride in doing good work for the community. That was a big part of why I chose to come back."
One of Annie's great skills is placing herself in the position of the person who is asking for support. She understands that for some people, walking through the door of Cafs, or getting on the phone to ask for help, is a huge challenge. For Annie, making sure everyone she speaks to feels reassured and secure is a point of professional pride.
"It's tough to walk into a place and ask for help," says Annie. "So we just try and work it out with them. I always let people know that everything is confidential. I might set them at ease by letting them know I've used a community service before and it's okay, because we all need support from time to time."
For Annie, being part of a team that respects and embraces collaboration is a big part of what she loves about her work. Another side is the satisfaction of supporting people who ask for help.
"One thing that means a lot is when you do an intake for a client, you set them up with a referral and maybe some other information and you can see that their needs are being met. That's important to me."
Annie tells us she's lucky to be working at Cafs, and we have to say the feeling is mutual. We're incredibly fortunate to have Annie as part of our dedicated team who work every day to create a lasting difference in the lives of children, young people, families and individuals in our community.
Cafs acknowledges our past. In the spirit of reconciliation, we give deepest respect to Australia's First Nations Peoples. Their histories, their stories, their resilience. Their connection to culture and land. The wisdom of their Elders past, present and emerging.