Cafs Thread Together is leading the change in the local community

---
Meet Alison
---
When Alison Balfour signed-up to become a volunteer at the brand new Cafs Thread Together clothing hub in Ballarat, the self-confessed "softie" knew the work was going to pull at her heart strings.
After all, the clothing hub invites those doing it tough in the Ballarat community to "shop" for brand new clothes within a boutique-style space. And this is far from your usual shopping experience as no money is ever exchanged.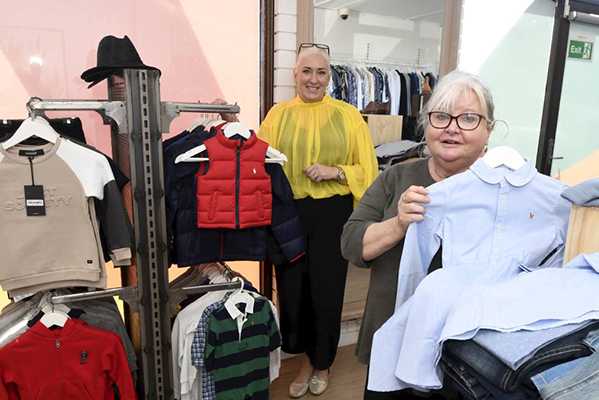 "I suppose I was a bit naive when I took the job. I knew it was going to be an emotional experience, but I perhaps didn't realise how emotional," Alison says with a smile. "I hate to be cliché but helping people pick something new to wear, something many of them haven't done for such a long time, and seeing their reaction has been incredibly humbling."
The clothing hub opened in early May and it's the first of its kind in the region. It partners well-known Ballarat charity Cafs with leading Australian initiative Thread Together.
What is Thread Together?
---
Established in 2012, Thread Together is now working with over 500 fashion partners, redirecting unsold garments that once went to landfill or the incinerator to those who need it.
The Cafs Thread Together clothing hub looks and feels just like a boutique. The rails are filled with everything from active wear to top designer wear like P.E. Nation and even plus-size fashion from City Chic and Johnny Bigg.
And the whole experience, from the shop's layout to the attentiveness of volunteers like Alison, has been perfectly planned so those who use the incredible service don't feel intimated. It's undoubtedly a welcoming space.
"What I've really noticed is that the women I've helped in the shop, they touch the clothes for ages. They almost don't know what to do with themselves. They can't believe that they can come in and leave with whatever they want," Alison explains.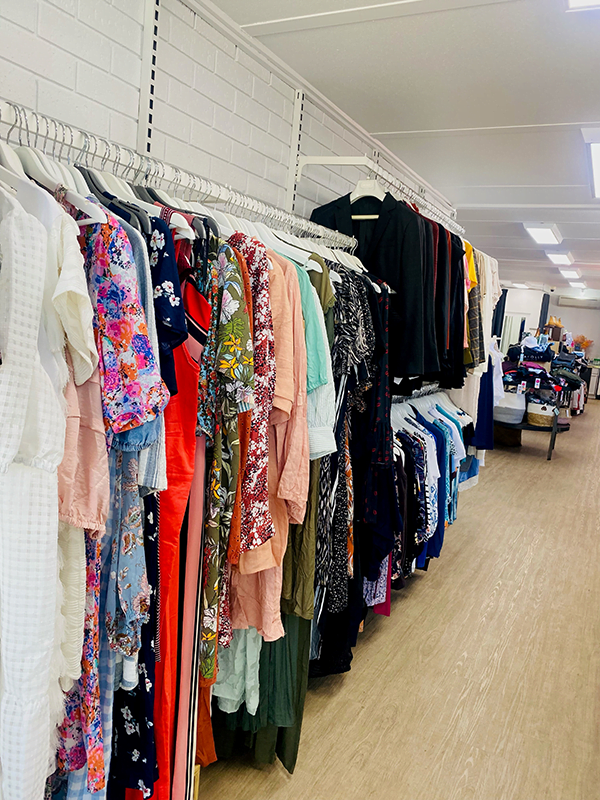 About Alison's first customer
---
The former nurse, who was one of the first volunteers hired to work as a retail assistant at the clothing hub, recalls her first customer being completely overjoyed after picking out a few new pairs of socks.
"Not a fresh pair to replace the ones she had," explains Alison. "She didn't own any socks. The money goes on the kids and then there's nothing left for them. That's a reality for some people."
She admits it's the basics that most people are after. Socks and underwear are the most popular items already.  Then thick winter coats and hoodies that can be "shared around the family".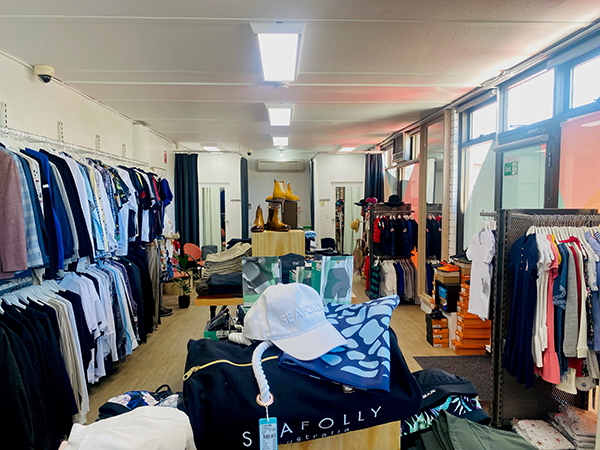 "When you've been in survival mode for so long it's natural to be practical," says Alison. "They never look at the labels. They're not interested in who is the designer. It doesn't even come into the consciousness. It's about finally being warm and comfortable."
Alison's second day
---
On Alison's second day as a volunteer, she recalls a woman coming in wearing a light-weight denim jacket. "She'd had it for years and that was her winter coat," Alison says. "And she kept circling back to this puffer jacket. She kept touching it. It was almost like she needed to be invited to try it on so I said to her to try it on. And, well, she did and then she started to quietly cry. A winter jacket that's going to keep her warm was completely overwhelming for her."
Alison admits that she was drawn to the role as she understands better than most that life can be filled with many ups and also many downs.
During her childhood, she went from living in one of the most affluent areas of Ballarat to enduring a brief stint of homelessness after her parents divorced, leaving her mum as a single parent to seven children. "People were very against divorce back then in the 70s," Alison explains. "We felt abandoned".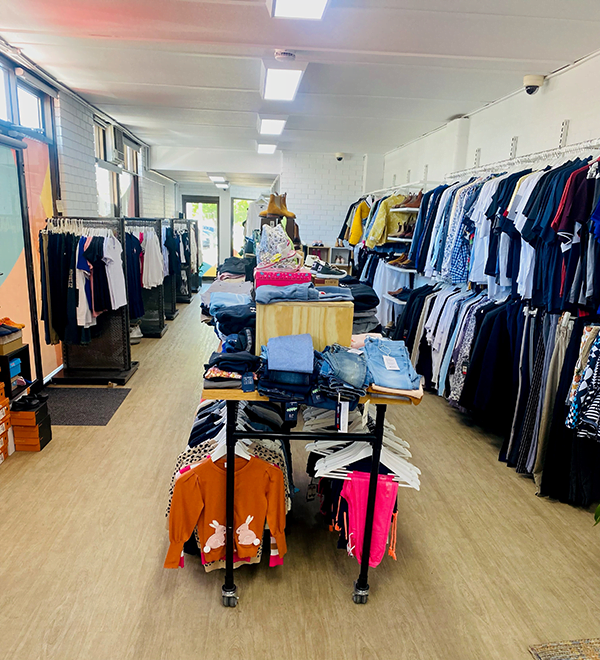 Her family went on to live on one of the worst housing commissions in Victoria. But despite having very little in material objects they were rich in one thing: the family all looked out for one another.
"It's almost innate for us, I think. My four sisters are nurses, one is a teacher and all seven of us do some form of volunteering now. That's how we were taught by our mum," Alison explains.
How Cafs Thread Together hub helps
---
And while Alison has worked with several charities to help combat homelessness in Ballarat, including the well-known soup bus, she admits the new Cafs Thread Together clothing hub is already making such a huge difference even though it's early days.
"The people who walk through the doors, they are genuinely trying to get their life back on track," says Alison. "Many of us take for granted being able to have something as basic as a pair of socks or underwear. A warm coat. But for some, this is absolutely life changing. And I'm finding it incredibly humbling to be a part of it."
Cafs acknowledges our past. In the spirit of reconciliation, we give deepest respect to Australia's First Nations Peoples. Their histories, their stories, their resilience. Their connection to culture and land. The wisdom of their Elders past, present and emerging.