Cafs took out top honours in two individual awards:
CEO Diversity Champion – Wendy Sturgess
HR Diversity Champion – Liz Hardiman
And in two organisational categories:
The Michael Kirby LGBTIQA+ Inclusion Award
The Wayne Cascio Organisational Development Award for Cafs innovative approach to organisational changes in the Family Violence team 2020
Robyn Clark, previous Executive Manager of People and Engagement, said of the announcements, "We are so excited to receive these awards. Cafs has been through a period of significant change, not only because of the pandemic, but in an effort to strive for business excellence. What sits behind these awards is strong leadership, and, most importantly a whole team of dedicated people who work with our clients and all across the organisation. We could not be more proud."
Conducted online and hosted by Jean Kittson, The AHRI Awards recognise the best HR practitioners, organisations and leaders from across Australia, paving the way for business best-practice. The Awards are judged by prominent HR and business leaders – Winning one is the national pinnacle of HR and business excellence.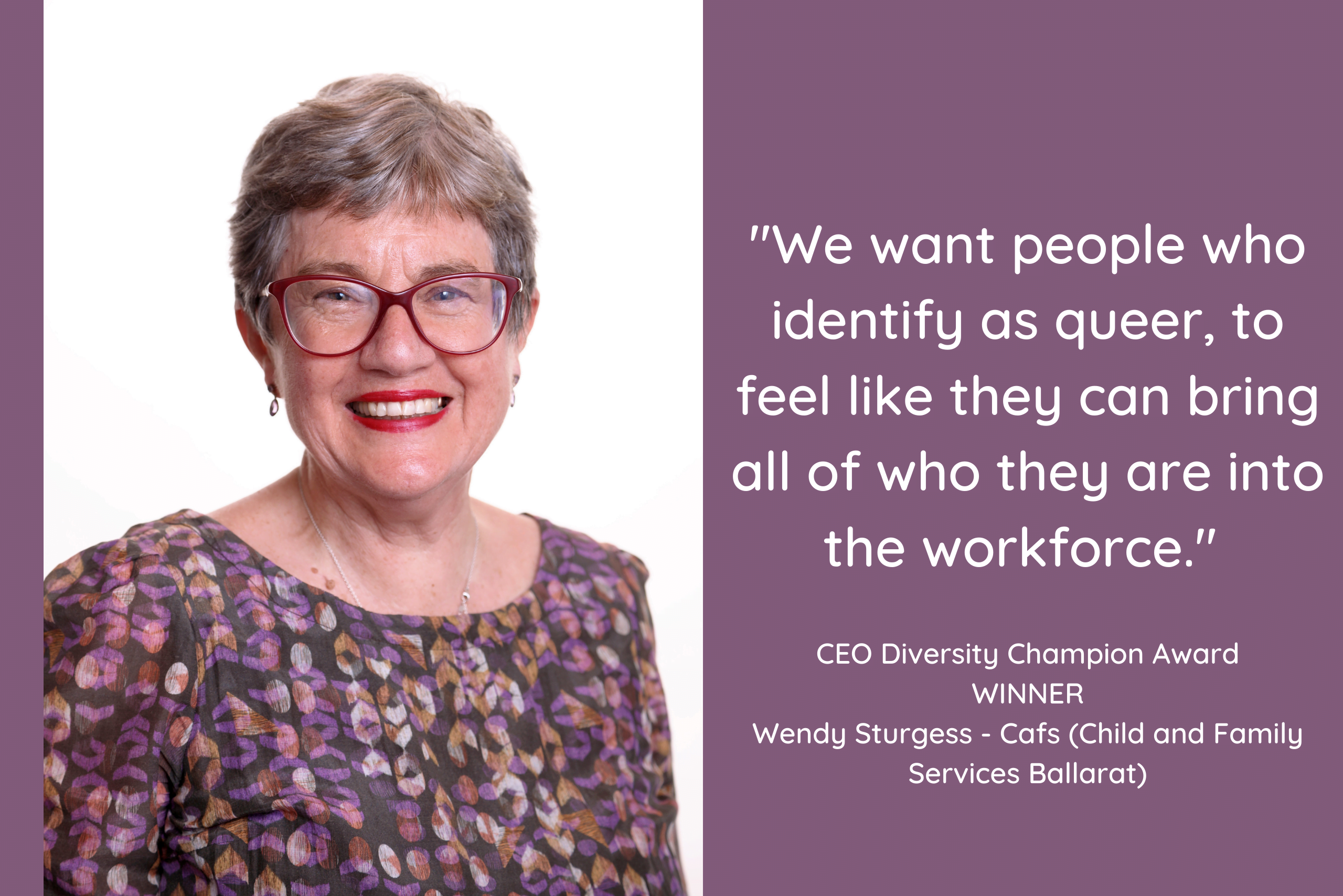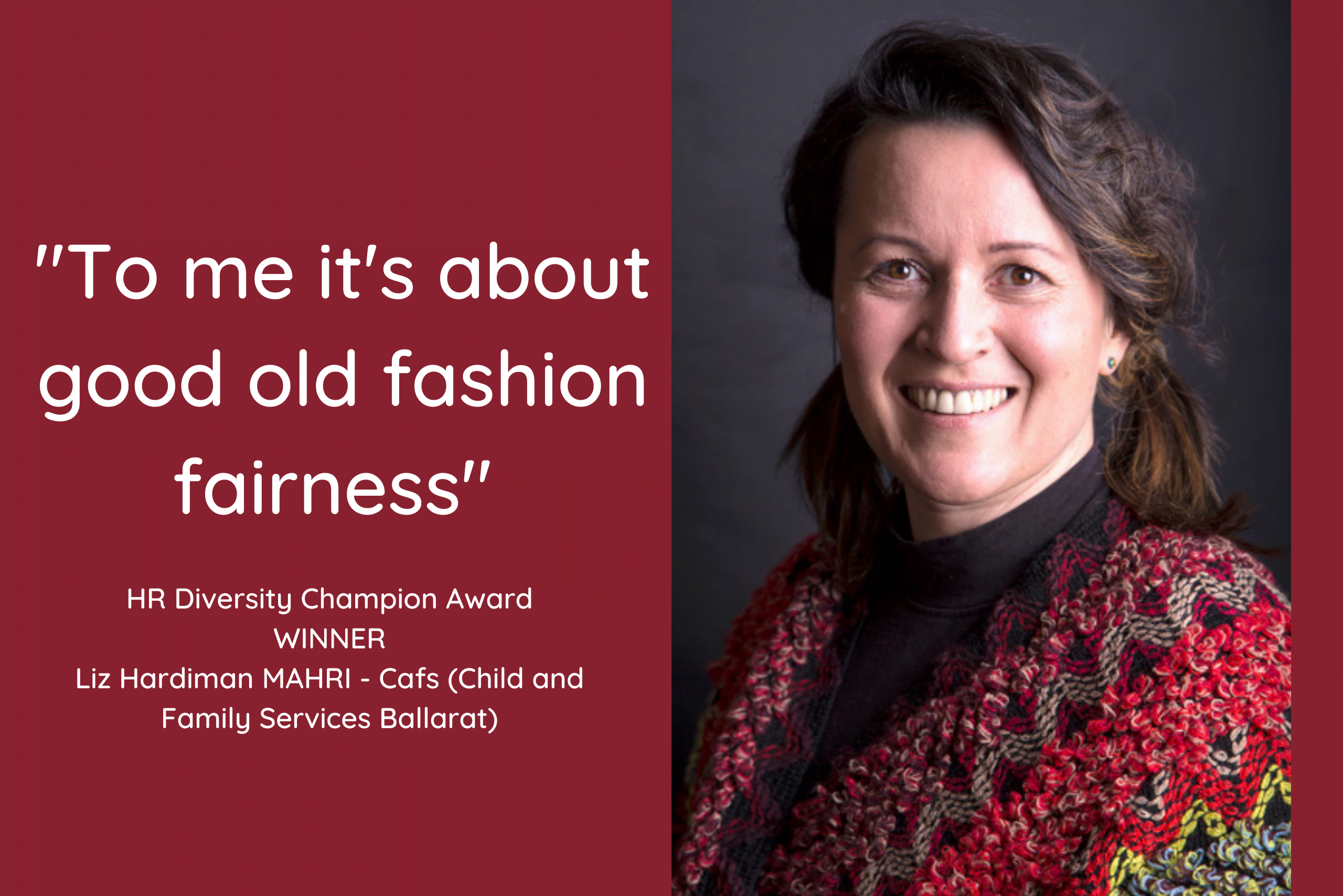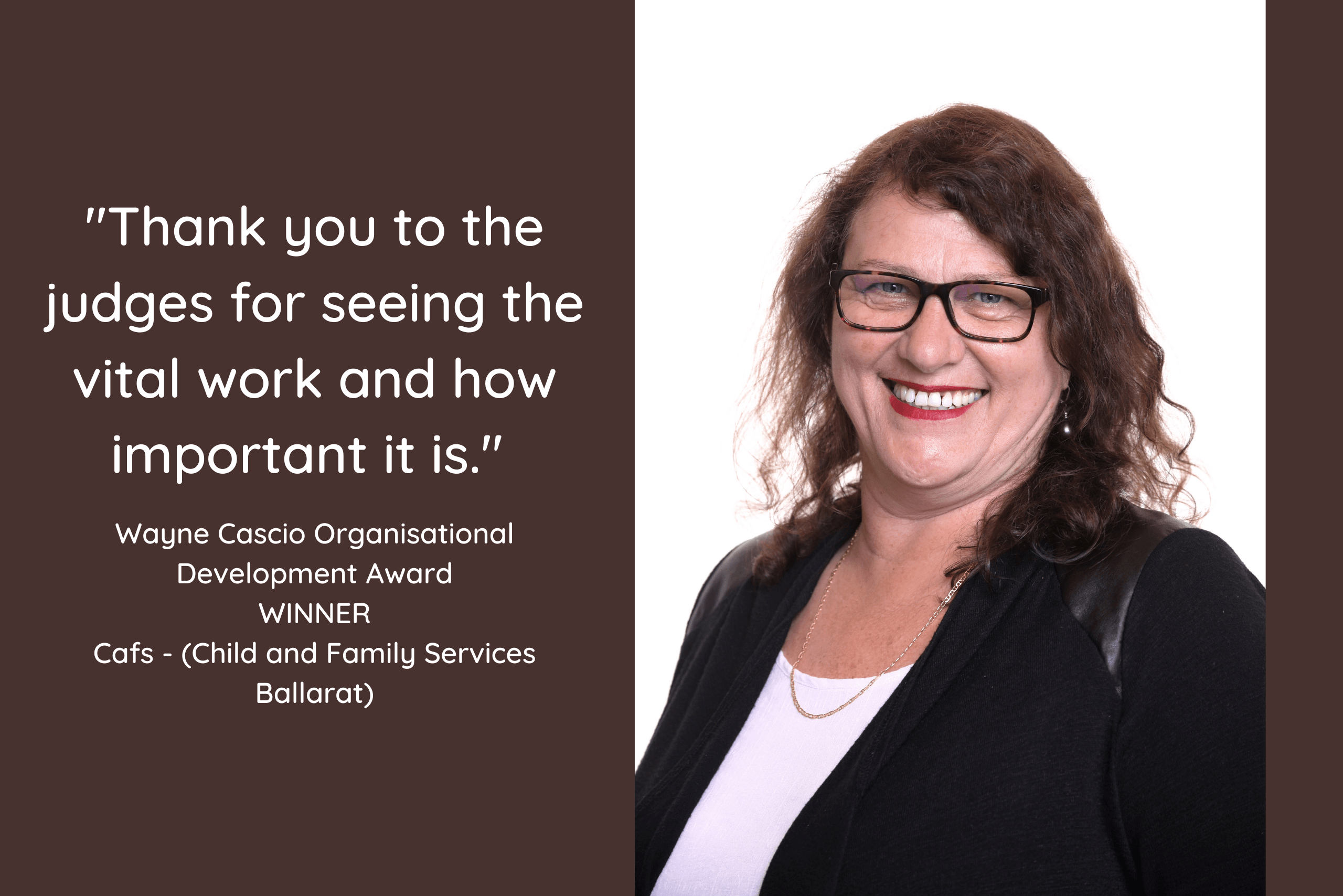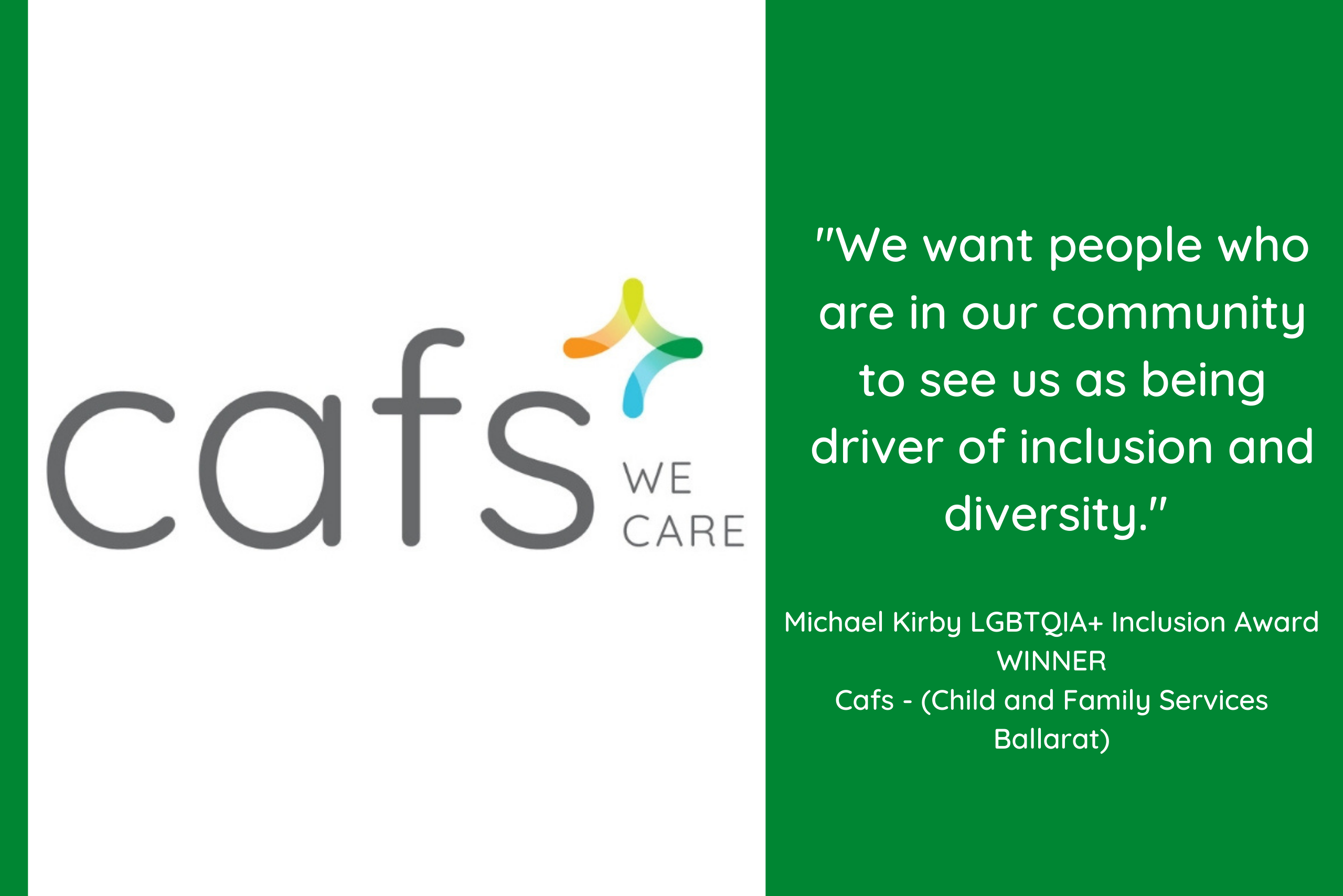 Cafs acknowledges our past. In the spirit of reconciliation, we give deepest respect to Australia's First Nations Peoples. Their histories, their stories, their resilience. Their connection to culture and land. The wisdom of their Elders past, present and emerging.