Carer Recruitment and Retention
---
Glenn Licheni believes Foster Carers provide an essential service. In his eyes, they are dedicated, selfless and motivated people, just like other incredible volunteers who dedicate their time to the Country Fire Authority, Life Saving Victoria or any one of the many community organisations whose mission is to save and change lives. And Glenn should know, he's been recruiting and supporting Cafs Foster Carers for over a decade. In his role of Carer Recruitment and Retention, he has seen firsthand the incredible impact Foster Carers can have on a child's life.
"Foster Care provides a home environment and that feeling of safety and connectedness, that sense of belonging. It's absolutely vital for these children," says Glenn.
A child who has grown up in a safe and caring home has the opportunity to thrive and become a happy and productive adult. So for Glenn, while the welfare of the child is his priority, he also sees the far-reaching impact of Foster Care as a win for the whole community.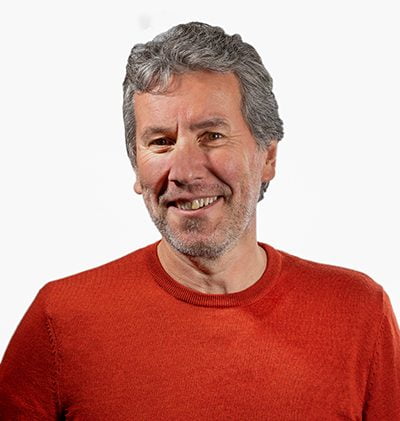 "Foster Care is absolutely an essential service for the wider community," explains Glenn. "These children and young people are part of our community; our Foster Carers play a critical role in supporting a child to grow and thrive in a positive environment. This has such positive outcomes as children and young people develop into adults."
Even after working in his role for more than a decade, Glenn is humbled by the generous spirits of the Cafs Foster Carers. A big part of his job is visiting potential Foster Carers in their homes and getting to know them. This insight is an essential factor in how Carers are matched with children.
"For me, it's an extraordinary privilege to go out and hear people's life stories. I've learned so much from that," says Glenn. "You know, everybody has something to offer. Our Carers are all so diverse and so different. They come from different socioeconomic backgrounds, different cultural backgrounds and have different motivations for wanting to become Foster Carers. Meeting these people has been a privilege for me."
And then, of course, there are the children. Whenever Glenn meets a potential Foster Carer, he walks through their door and tries to view it from a child's perspective. What would they see and how would they feel in this new environment? And that's because his end goal is finding a safe and happy home for vulnerable children.
"From that first knock on the door, I view it through the lens of the child," says Glenn. "I've got kids myself, and I always view it from this perspective – that if my child didn't have a home and I'm out there looking for a home for them, I'd like to think that they're going to a safe and stable house. It's my job to provide that for every child in our Foster Care program." 
Glenn's enduring respect for the Carers he works with stems from knowing how hard the job can be. He finds real inspiration in the feedback they give him. They tell him it's tough and that it's hard work. But every Carer says that the rewards outweigh the challenges and that when they see a positive change in a child's life, it's all worthwhile.
And the motivation is the same for Glenn. He finds deep satisfaction in matching a child with a suitable carer.
"When we've recruited a Foster Carer for a child, and that placement goes well, that is absolutely rewarding to me. It's a great feeling knowing you're partly responsible for a child now living in a safe and stable environment."
If you're interested in becoming a Foster Carer you can find out more here or just give Glenn a call on 0455 027 027 – he'd love to hear from you and answer any questions you might have about Foster Care.
Cafs acknowledges our past. In the spirit of reconciliation, we give deepest respect to Australia's First Nations Peoples. Their histories, their stories, their resilience. Their connection to culture and land. The wisdom of their Elders past, present and emerging.