Our vision, mission and values

---
Cafs' goal is to give every individual the optimal opportunity to live in a safe and nurturing family.
Our vision
Wellbeing, respect and safety for everyone.
Our mission
To deliver quality services with positive outcomes and experiences for the communities we serve.
Our values
Respect
We treat all people, including ourselves, with dignity. We have genuine compassion for our colleagues and the individuals, families and communities we serve.
Integrity
We act ethically and do what is right – even if it's uncomfortable.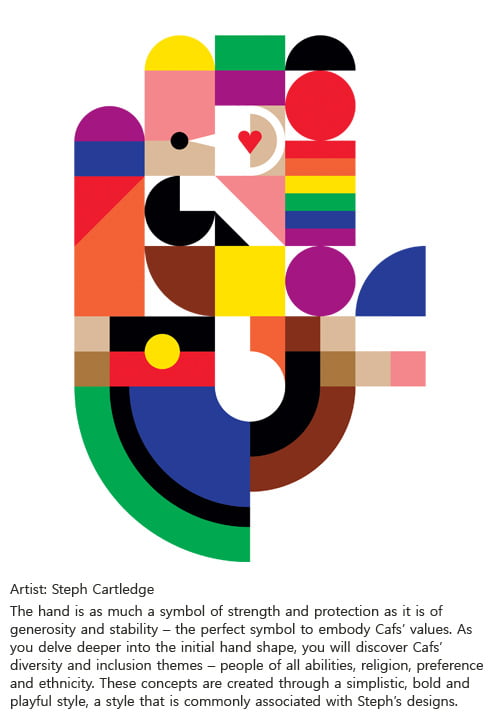 Collaboration
We embrace collaboration. We celebrate inclusiveness and work together with the individuals and families we serve to make a difference in their lives.
Kindness
We genuinely care about people and actively look for ways to offer a helping hand to those in need.
Innovation
We encourage and explore different ways of working and fresh ideas to improve our practice and outcomes for those we serve.
Cafs acknowledges our past. In the spirit of reconciliation, we give deepest respect to Australia's First Nations Peoples. Their histories, their stories, their resilience. Their connection to culture and land. The wisdom of their Elders past, present and emerging.