Imagine a child has to leave their familiar home to live somewhere else. Just like having their favourite soft toy or "blankie" with them, discovering that a familiar face is their new guardian can make all the difference. This is the security and comfort Kinship Carers provide.
Kinship Carers are family members or close friends who care for a child they know when they are no longer able to live with their parents. Kinship Care gives the child some sense of normalcy and familiarity with someone they already know and trust caring for them. If you are in a position to help a friend or family member in need, you can become a Kinship Carer in much the same way others become Foster Carers.
If you are about to become a Kinship Carer, Cafs can help you by providing ongoing support to you and the child you are caring for.
What is Kinship Care?
---
Kinship Carers are family members or close friends who care for children who can't live with their parents. Living with a grandparent, an aunty or an uncle, a close family friend or someone with the same cultural ties is often the best choice for many children who can't stay at home.
Being cared for by someone they are familiar with helps a child feel safe and secure.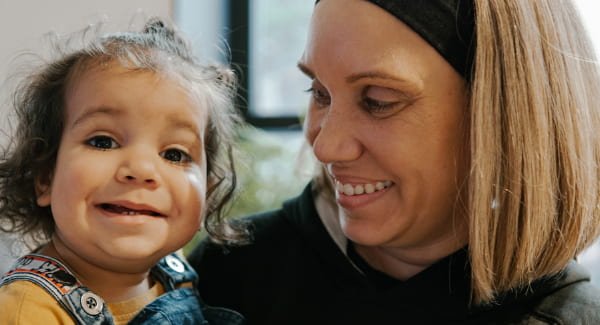 It creates a sense of belonging and helps them stay connected to their community. Kinship Care can be a formal or informal arrangement between family members.
Please note – Cafs does not recruit Kinship Carers but provides ongoing support for carers once they successfully complete the process. If you are interested in becoming a Kinship Carer, Cafs can put you in touch with agencies who will take you through the application and accreditation process.
What to expect as a Kinship Carer
---
Kinship Care brings many challenges and rewards. Often, the child you are caring for has experienced trauma and will find it difficult to transition from home. But it helps to remember that as a Kinship Carer, you're making a lasting impact on the child's life by providing them with a warm and loving home. And the existing connection between you will help to build trust and strengthen your bond.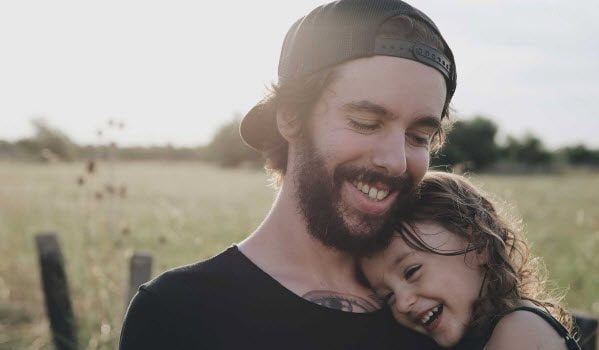 "It was very hard to start with. The girls were standoffish, they would pull away from me but then get upset if they didn't know where I was. But I think once the kids know you love them and that you're going to be there for them, then they start to feel safe and secure." – Gary, Kinship Carer.
At Cafs, we understand it can be challenging to navigate your new role as a Kinship Carer. This is often the case for grandparents who find themselves once again caring for a young child, but know that you do not have to face the challenges alone. Cafs is here to support you every step of the way with regular newsletters, social networking and in-person catch ups with other carers.
Kinship Caring with Cafs
---
At Cafs, our dedicated practitioners are here to help and support you when you become a Kinship Carer. Perhaps you need some trusted advice on how to navigate a behavioural issue, or maybe you'd like to connect with other carers in the community to share and talk.
When you become a Cafs Kinship Carer, you can expect:
Ongoing support from a dedicated team of experienced professionals who are local.
Help and support from a local people who truly understand the community in which you live and work. We've operated in the Central Highlands and Grampians areas for decades and have formed deep roots in our community.
Regular opportunities for you to meet with and chat to other carers, including with in-person support group meetings, a closed Facebook group, e-newsletters and fun events for the kids at Easter and Christmas.
As a local provider, we are truly embedded in our community. Our staff all live and work here, we support the local community and we are unique in that our head office is right here in Ballarat rather than a metropolitan centre.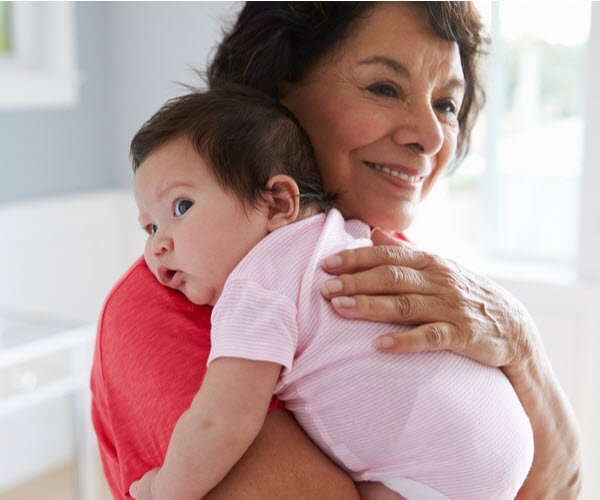 As a local organisation with 155 years of history in the community, Cafs truly cares for you and your family. We're part of the local community, and we understand the unique issues and pressures you may experience as a carer.
If you would like to find out more about becoming a Kinship Carer, visit Kinship Carers Victoria at kinshipcarersvictoria.org
Cafs acknowledges our past. In the spirit of reconciliation, we give deepest respect to Australia's First Nations Peoples. Their histories, their stories, their resilience. Their connection to culture and land. The wisdom of their Elders past, present and emerging.