How Cafs' Day Stay helped one young family establish a healthy bedtime routine

---
Excited new parents
---
Bianca and Josh were at their wit's end. Their excitement at becoming new parents had given way to exhaustion. They were desperate for a good night's sleep. Lily, their beautiful baby girl, was waking on the hour, every night. Nothing Bianca tried seemed to settle Lily, and the well-meaning advice from family and friends just wasn't working.
"Lily was a really terrible sleeper," says Bianca. "We were just losing our wits trying to work out what to do. We'd spend hours walking around and patting her back to get her to settle. But this baby would just not sleep, and I was not coping."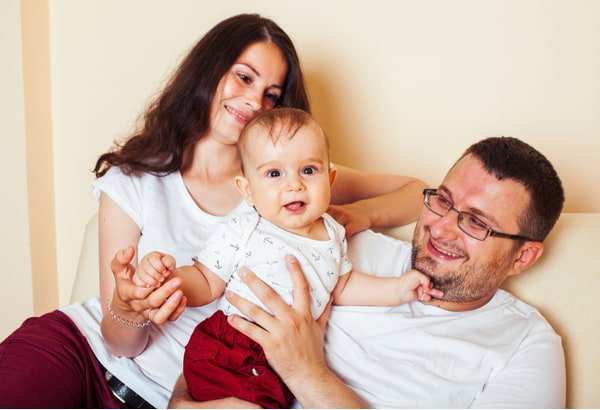 Bianca knew she needed help, but being a new mum, she wasn't really sure where to find it. She'd heard of sleep schools in Melbourne, but the idea of travelling with a newborn and staying overnight in the city was just too much. She needed a local solution. So when her Infant Nurse suggested Cafs' Day Stay, Bianca decided to give it a try.
For Bianca, Day Stay provided the personalised support she needed.
"I feel that Day Stay sculpts their care around what you feel comfortable with," explains Bianca. "They really guide you, and it feels like the day is tailored to what you and your baby need."
Warm and Welcoming
---
From the moment she walked in the door, Bianca knew she was in good hands. Cafs' Day Stay has two dedicated spaces, each with a private bedroom and living room, where families can learn in a calm environment.
Bianca and Lily were greeted by Vikki, their dedicated Day Stay team member. Over a cup of tea, Bianca and Vikki talked about what was happening with Lily's sleep. It was exactly the kind of warm welcome the new mum needed.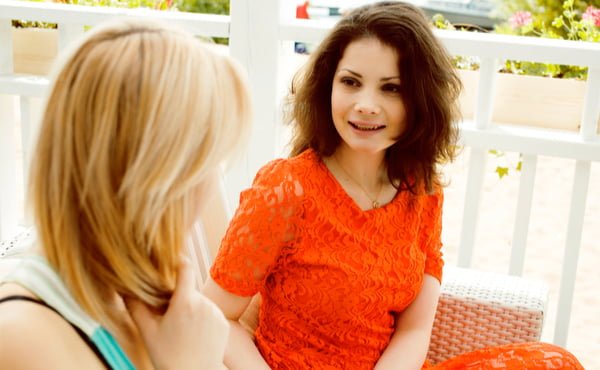 "The one-on-one chat with Vikki was fantastic," says Bianca. "We just talked through everything that was happening with Lily. I was stressed when I first got there, but Day Stay has such a beautiful, holistic approach. They really are baby whisperers."
Cue Based Responsive Technique
---
We love that Bianca calls us baby whispers, but it's more about science than magic.
The approach we use at Cafs' Day Stay is called cue based responsive technique. Babies use certain cues to communicate. Once you know how to read the cues, it becomes much easier to understand what your baby is asking for and give them the care they need at that particular moment.
By watching Lily, Vikki saw some cues that indicated the baby was ready to sleep. She pointed them out to Bianca and gently encouraged her to put Lily down for a nap.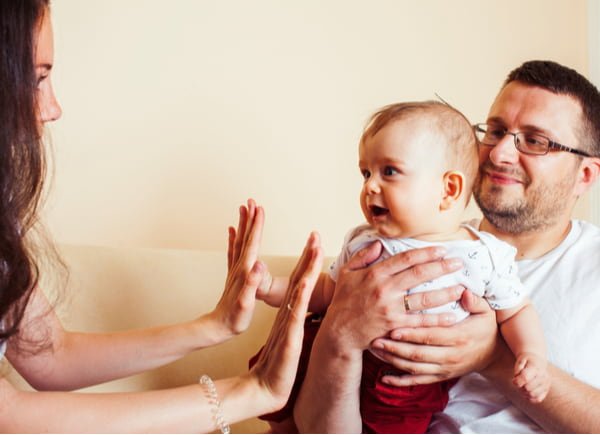 "Vikki showed me that Lily was rubbing her eyes and her eyebrows were getting really red," says Bianca. "The first time I couldn't see the cues, but the second time something clicked, and I just got it."
Vikki also helped Bianca work on settling techniques for Lily. She discovered Lily responded to having her cheek stroked. It may sound simple, but every baby is different. Having someone experienced to give guidance and reassurance helped Bianca gain confidence as a mum.
Babies don't come with instructions
---
Bianca now realises that during those early sleep deprived days, she'd been suffering from anxiety. Before she found support at Day Stay, the lack of sleep was taking a toll on her physical and mental health.
"I was so anxious about letting Lily cry," says Bianca. "I was constantly looking at the monitor every five seconds and worrying that she was going to wake up at any moment. It was just ruining me."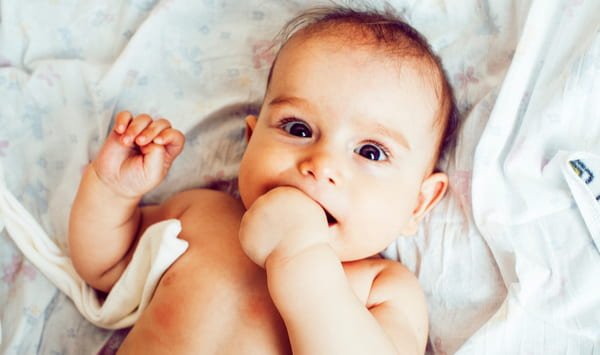 It's a story that might be familiar to many new mums. Bringing a new baby into the world is a wonderful time in many people's lives. Still, it can also be overwhelming and stressful. Babies don't come with an instruction manual, and it's difficult to know if you are doing the right thing for your little one.
"I remember bringing Lily home from the hospital," says Bianca. "It was really late at night and I thought 'what do we do now?' Josh and I had no idea how to actually put a baby to sleep."
For Bianca and her young family, finding support at Cafs' Day Stay led to lasting results and, thankfully, a better night's sleep on a regular basis. But it's not just sleep and settling that Day Stay can help with. Our highly experienced team can also give support to new parents who are having difficulty with feeding, establishing routines and understanding what their baby needs.
Every Baby is Different
---
Lily was just under two years old when Bianca and Josh welcomed baby number two into the world. A little daughter called Ava. Despite being far more confident as parents, they soon learned that Ava was totally different to Lily.
When Bianca started Ava on solid food, she followed the recommended guidelines, but she had trouble settling the baby. Ava was just always grumpy and grizzly. This time Bianca didn't hesitate to ask for support from Cafs' Day Stay.
After another day spent with Vikki, Bianca discovered that Ava was grumpy because she was hungry.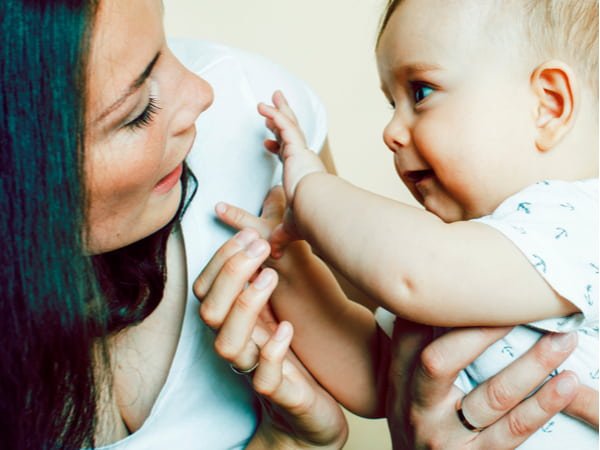 The offered amount of food just wasn't enough for her; she needed more. But as Bianca points out, she would never have worked that out by herself. In fact, she was worried Ava might be in pain or suffering from a food intolerance. Vikki's experience and reassurance helped her gain the confidence to give Ava the care she needed.
Vikki also helped Bianca understand the cues little Ava was giving when she was ready to sleep. It turned out, they were quite different from Lily's cues, as were the settling techniques.
"Vikki helped me realise that each baby has their own little thing that helps to settle them," says Bianca. "Lily likes to have her face stroked whereas Ava is a back patter. She's very tactile, so she loves to snuggle."
Ongoing support
---
Bianca found her time at Day Stay incredibly helpful, but she still needed to take what she had learnt about Lily and Ava and put those new skills into practice.
Being at home alone was very different from having Vikki by her side, and some of her early anxiety did return. And that's precisely why Day Stay offers ongoing support. Your Day Stay team member will follow up with a phone call a week later to see how you are going and answer any questions. We also have the capacity to provide further support if needed.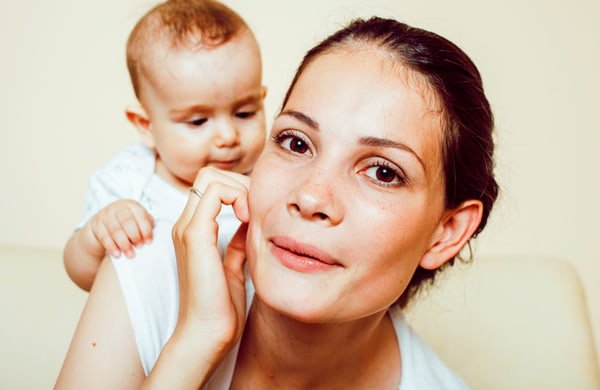 Bianca persisted with the settling techniques Vikki had helped her with. Although it took some time, ultimately, she has had ongoing success establishing healthy sleep routines for both Lily and Ava.
"Having a good routine has really been a godsend for us," says Bianca. "I'm really thankful that I went to Cafs' Day Stay and that it was an option for me – because not all parents have a service like Day Stay available to them."
A Glowing Recommendation
---
These days, Bianca recommends Cafs' Day Stay to friends and colleagues she thinks will benefit from the service. One of the things Bianca loves about Day Stay is that it is available to everyone, no matter what their financial circumstances might be. This is part of the Cafs' open door promise: we never turn away anyone in need of support.
"I've recommended Cafs' Day Stay to some mums who thought they couldn't afford it," says Bianca. "And I've let them know there's a pay as much as you can policy, and that's really helped a lot of people."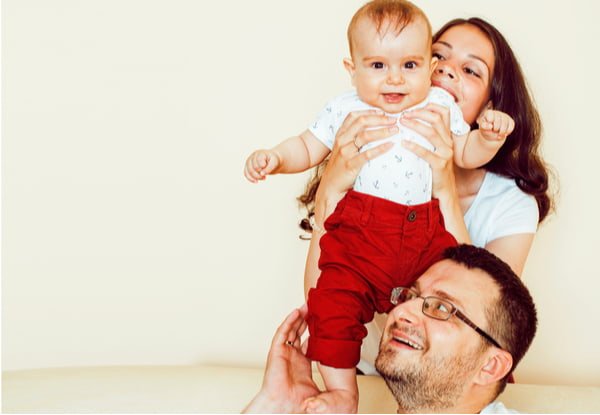 Cafs' Day Stay offers personalised parenting support for parents and carers of children up to three years old. If you're finding it difficult to get your baby to sleep or have trouble feeding or establishing a routine, the Cafs' Day Stay team can help.
Are you having trouble settling your baby?
---
Cafs' Day Stay delivers one-on-one personalised support for new mums, dads and carers who are experiencing difficulty in establishing routines for sleep, settling and feeding.
Cafs acknowledges our past. In the spirit of reconciliation, we give deepest respect to Australia's First Nations Peoples. Their histories, their stories, their resilience. Their connection to culture and land. The wisdom of their Elders past, present and emerging.